Environmental Sampling
Sampling Tubing
Standard HDPE and LDPE tubing (OD x ID):
5/8" x 1/2" - Available in 100, 200 & 500 ft coils
1/2" x 3/8" - Available in 100, 200 & 500 ft coils
3/8" x 1/4" - Available in 100 & 500 ft coils
1/4" x 0.17" - Available in 100, 500 & 1000 ft coils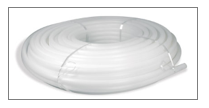 Silicon tubing (3/8" & 5/8" diameters) available in custom lengths.
---
Foot Valves & Surge Blocks
Foot Valves can be used with either HDPE or LDPE tubing and offer an inexpensive option for well development, well purging, and groundwater sampling. We carry a large inventory of foot valves in a variety of sizes to accommodate various well diameters.
Surge Blocks are used to increase the outside diameter of a foot valve to maximize the efficency of well development.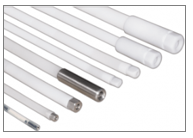 ---
Groundwater Filters
Groudnwater filters can be used to remove suspended solids from groundwater or surface water samples to ensure a turbid-free sample is obtained for analysis.
Groundwater in-line filters are available in:
High capacity (0.45 µm)
Standard capacity (0.20 µm)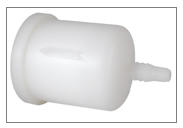 Surface water 60 ml Syringe and 0.45 µm Luer-lock filters are also available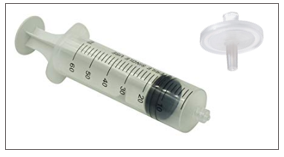 ---
Disposable Bailers
Standard and weighted bailers sizes (OD x length):
1.5" x 36"
0.7" x 36"
0.5" x 36"
Reusable, Teflon, and stainless-steel bailers are also available, please contact us for more information.

---
HydraSleeve (No-Purge Sampler)
The HydraSleeves are designed as a no-purge grab sample from the screened portion of a monitoring well. Using a system of weights to assist in deployment and activation, the HydraSleeve is lowered to desired depth and activated by pulling up on the deployment cable/rope. Once full, the HydraSleeve is brought to the surface and the sample is transferred to the analytical bottles.
The HydraSleeves are available in a variety of configurations for 1", 2" and 4" diameter monitoring wells.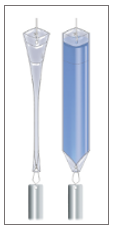 ---
Rite-in-the Rain Field Note Books
MAXIM carries the full line of Rite-in-the-Rain products to make your field documentation field and weather rugged.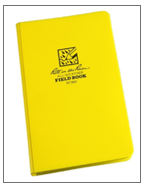 Soil Bags
Resealable or standard poly bags available.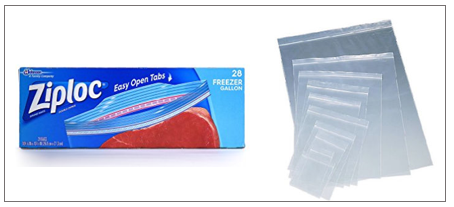 ---